Exhibition POST SENSORIUM
360 video tour
We like to imagine ourselves as rational beings who think and speak, yet to live means first and foremost to look, taste, feel, and smell the world around us*...
In 20th century cyberfiction the body is referred to as a meat machine, the only function of which is to facilitate the activity of the brain; thinking, considered as separate from a body, was a purely transcendental act.
Contemporary neuroscience increasingly confirms that our will is an effect of basic autonomic neurons – hence, sensing. Yet we keep designing our machines to foster the fantasy that our bodies are separate from the minds that control them.
Contemporary thinkers suggest that our existence – whether sleeping or awake – is a relentless stream of the sensible*, claiming that embodied experience through senses .. is how we think**.
The exhibition explores postsensorium conditions, featuring internationally acknowledged artists who are at the forefront of interrogating new virtual sensing tools to open up our sensorium towards more-than-human futures.
*Emanuele Coccia. Sensible Life, 2016
**Caroline A Jones. Sensorium, 2006
Artists and Artworks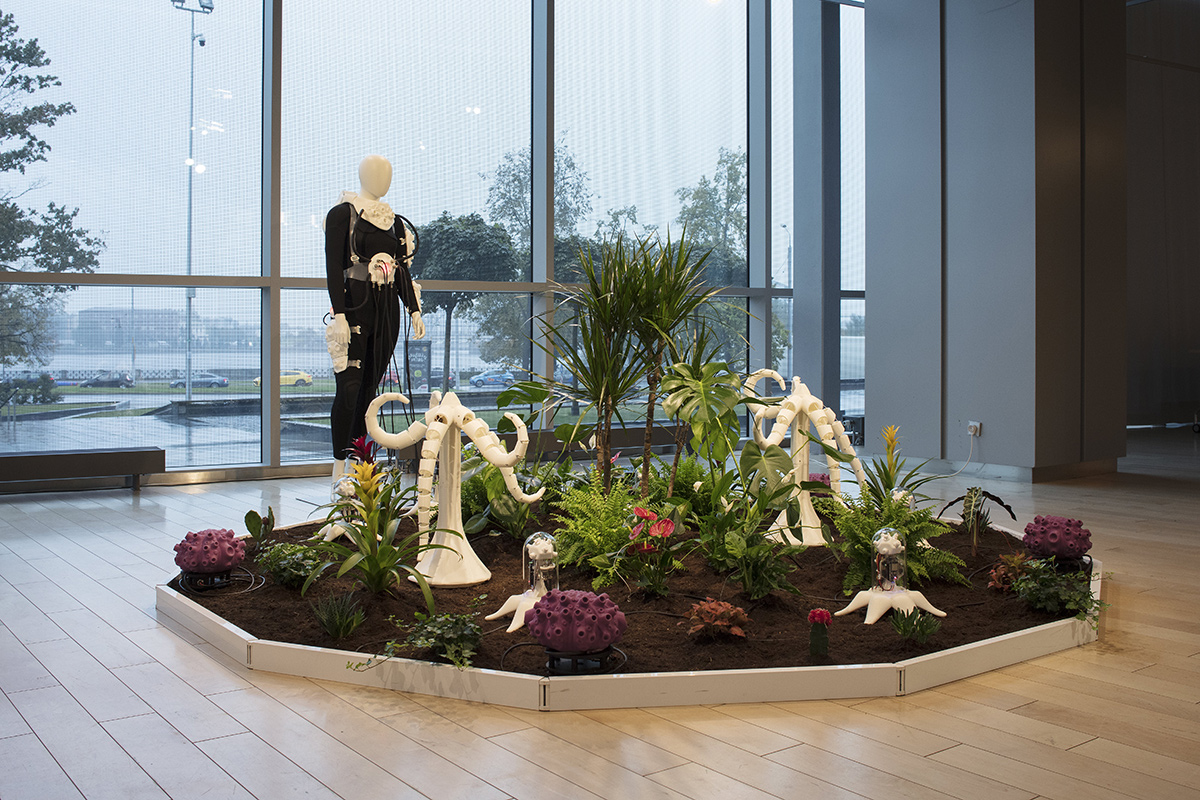 María Castellanos & Alberto Valverde, Plant Sense
The "Plants Sense" is an installation that allows the audience to know and experience the secret language of plants. The work consists of an interactive garden in which different sensors measure the electrical oscillations of the connected plants, and show their biochemical reactions to the human presence and the environment that surrounds them.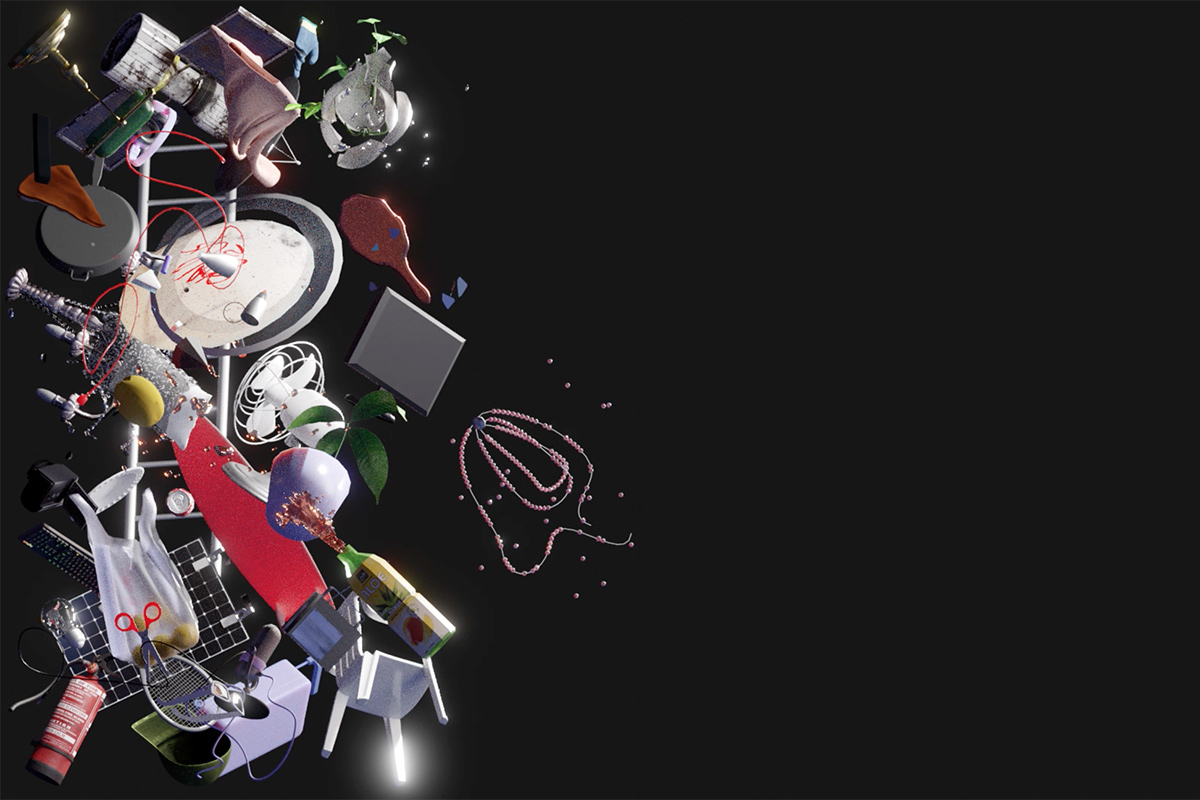 Santa France, My Left Ear Enjoyed This Video
The work illustrates a situation, in which the immersion of media has been unexpectedly ruptured due to a technological malfunction – leaving only half of the user's senses "submerged" within the hyperreality of digital content.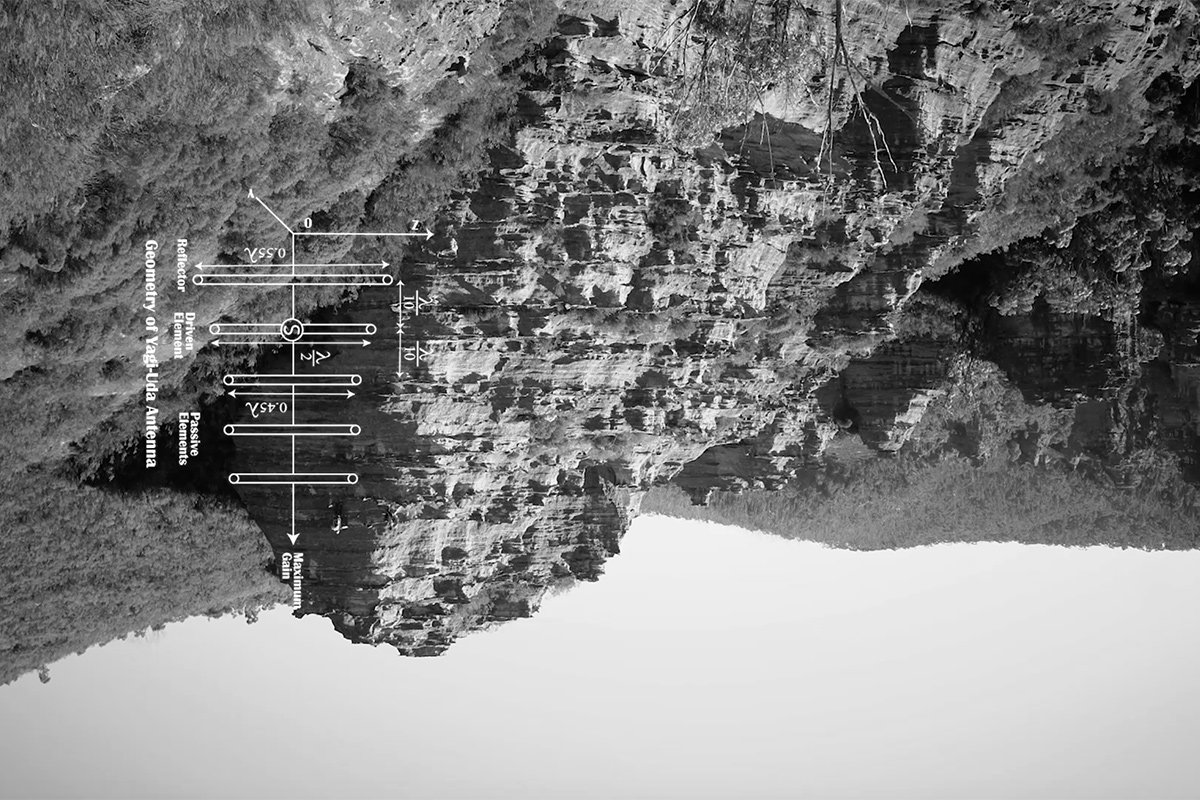 David Haines and Joyce Hinterding, The GroundingUngrounding
An open-ended documentary, the "GroundingUngrounding" is concerned with listening, observing, and speculating on rock formations' energetic and geoelectric nature in the Blue Mountains World Heritage Region.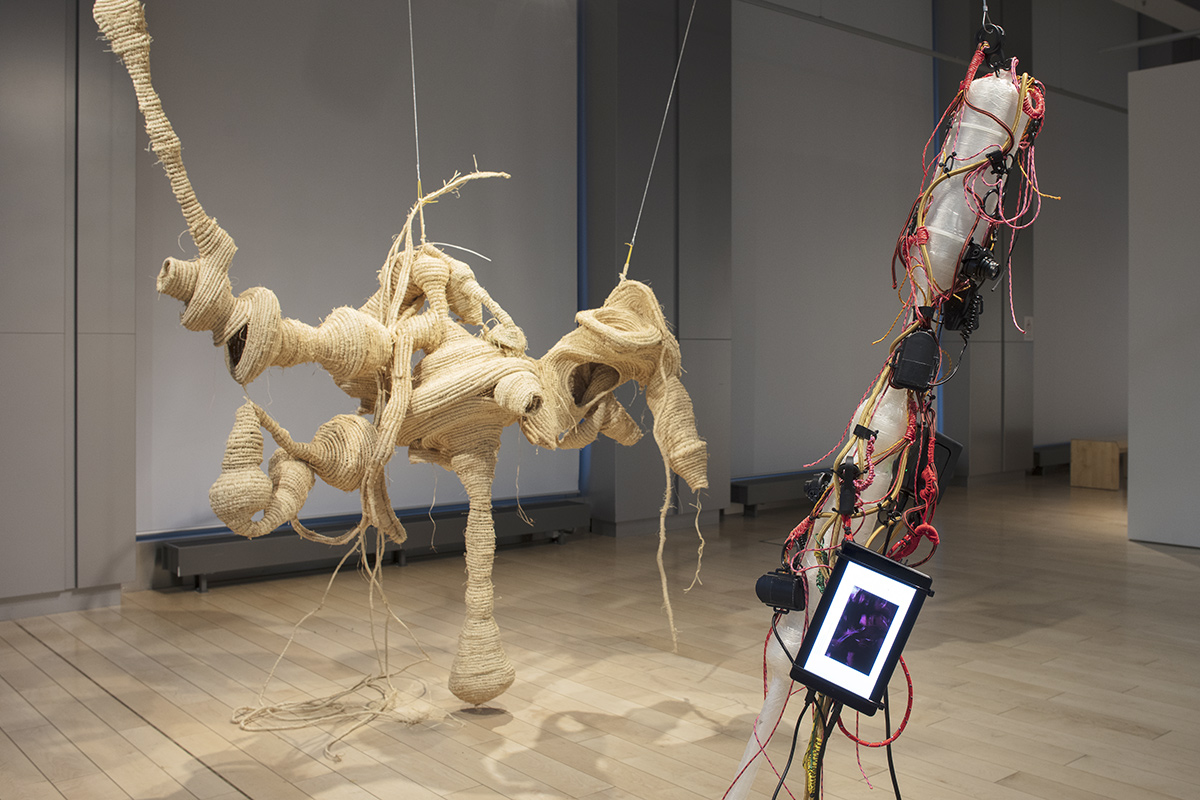 knowbotiq (Yvonne Wilhelm, Christian Huebler), Thulhu, Thu, Thu, before the sun harms you
Thulu Thu Thu, Before the Sun Harms You artwork traces and unfolds past, present, and future entanglements and narratives of materialities in the peatland in Scotland. Thulu is a multitudinous object of braided plant fibers that connects people and apprehends the vibrations of the peatlands in an artistic performance.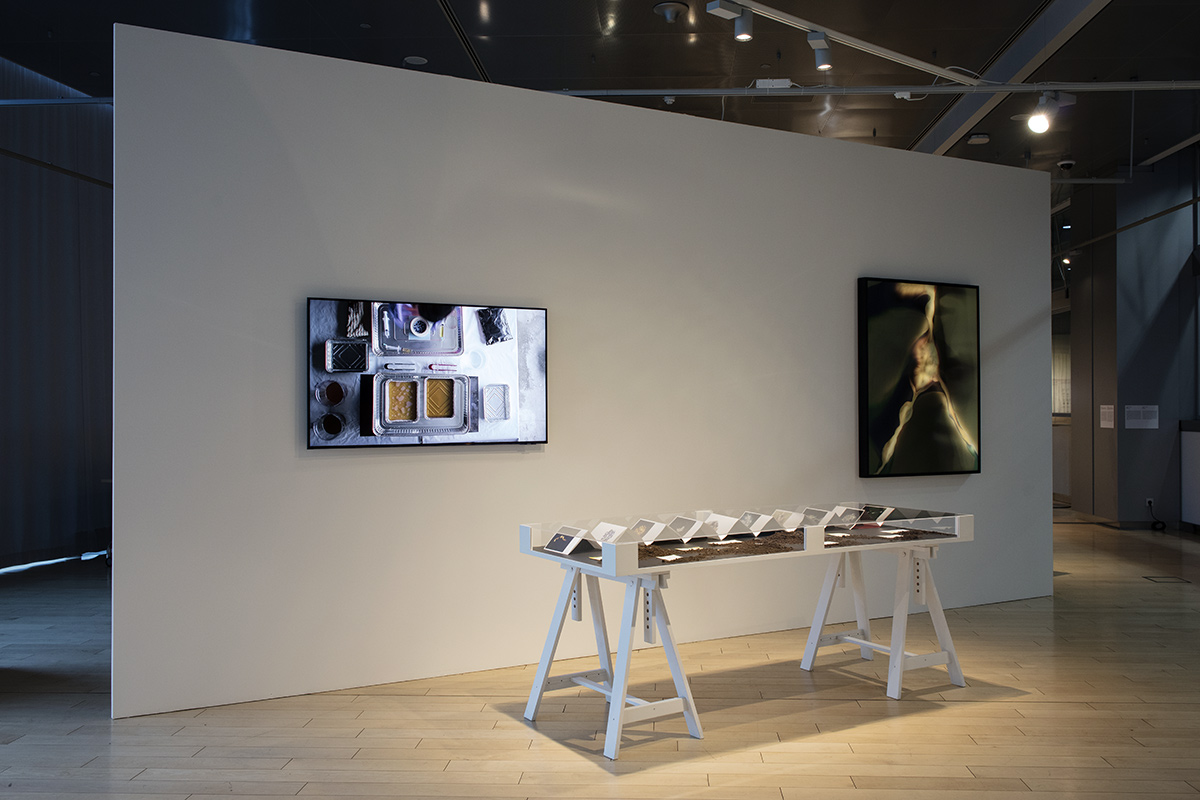 Kristine Krauze-Slucka, Vibrations of the Material Universe. Thirst for Gold
Seeking to make visible an otherwise invisible threat to the biosphere, contributed from analogue photographic image-making, the artist slowly creates a layer of water on light-sensitive photographic paper and carefully injects the chemicals into it. For her, it serves as a comprehensive gesture, where the aesthetics of hand-made pollution are revealed.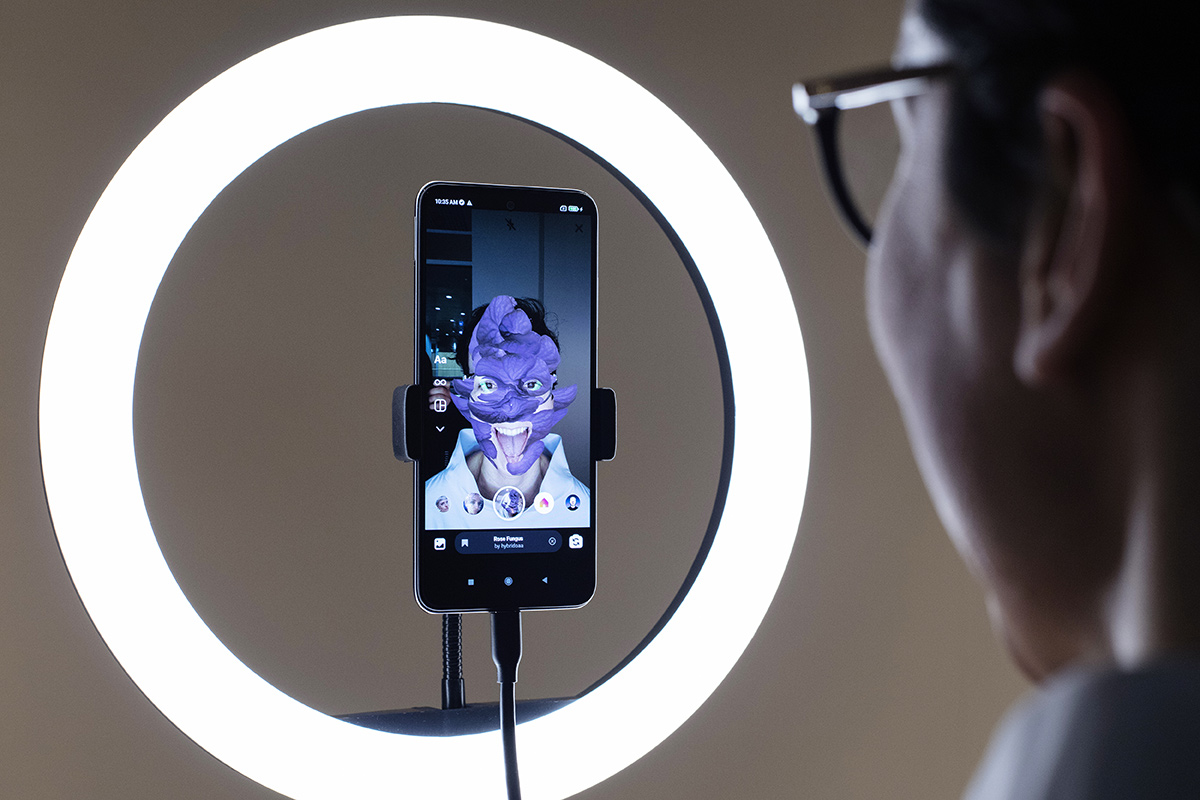 Vanesa Lorenzo, Mari mutare
"Mari mutare" is an experiment with biocompatible prosthesis inspired by the proto-Christian ornament of the Greenman: a pagan hybrid figure half-plant, half-human. The artwork examines the potentiality of biopractices as knowledge-making tools in order to transcend human exceptionalism.  
Špela Petrič, Deep Phytocracy: Feral Songs
The artwork leads the viewers into an immersive expedition, exploring countless relations with various specifically adjusted tools, which are used as a medium between humans and surrounding plants, giving an opportunity to meet the plants anew, feeling them through a different kind of communication that is outside of rationality.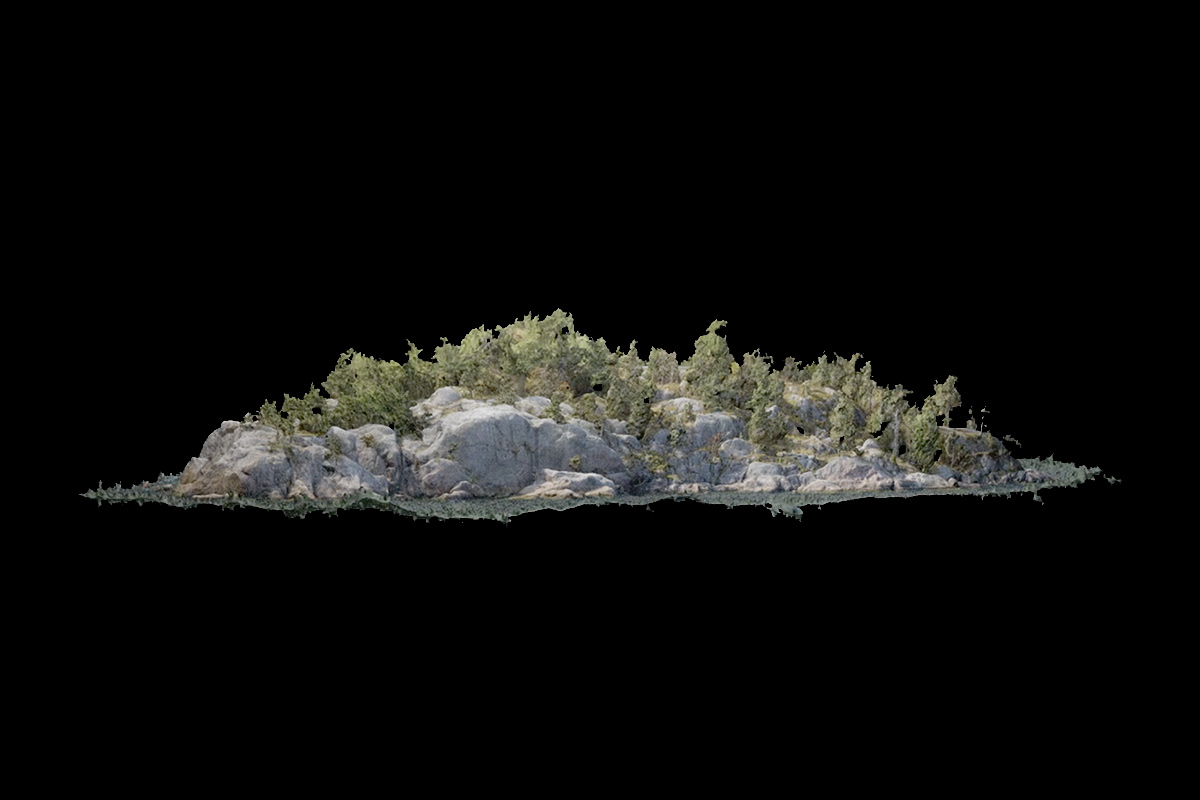 Tivon Rice, Models for Environmental Literacy
Three distinct A.I.s were trained for the screenplay: the SCIENTIST, the PHILOSOPHER, and the AUTHOR and brought together for a series of conversations while they inhabit scenes from scanned natural environments. The artwork invites the viewer to rethink the nature and application of artificial intelligence in the context of the environment.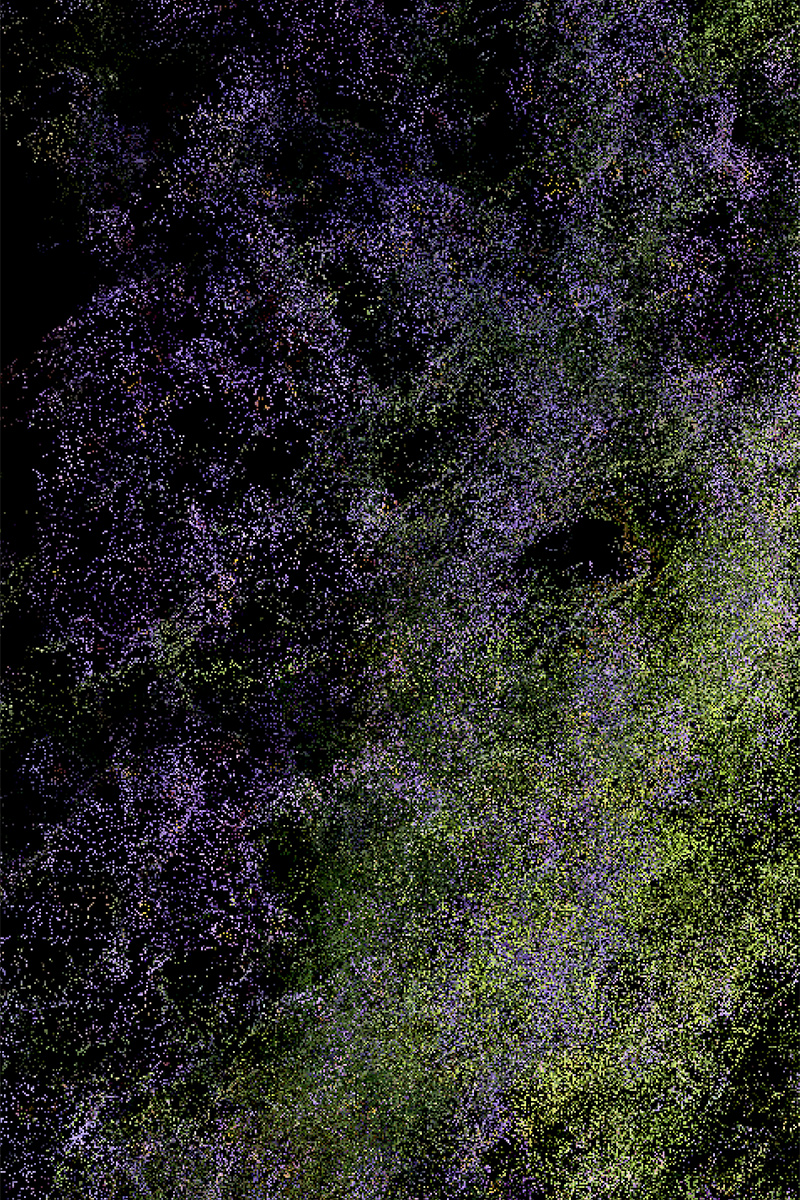 Clement Valla, Pointcloud.garden
Each "pointcloud.garden" consists of large sets of data points measured from gardens in a 3D scanning process. The compressed translation emphasizes certain ways in which humans experience a garden; as an aggregation of leaves, petals, stalks, and stems, a set of discontinuous points forming an overall texture.
Rihards Vitols, Forest
Combining data collection of tree species from different environments and using Machine Learning image-making techniques styleGans2, the result is a fictional collection of trees that proposes and simulates a future alteration of the planet's biodiversity, with results that are often unimaginable, abstract, and absurd.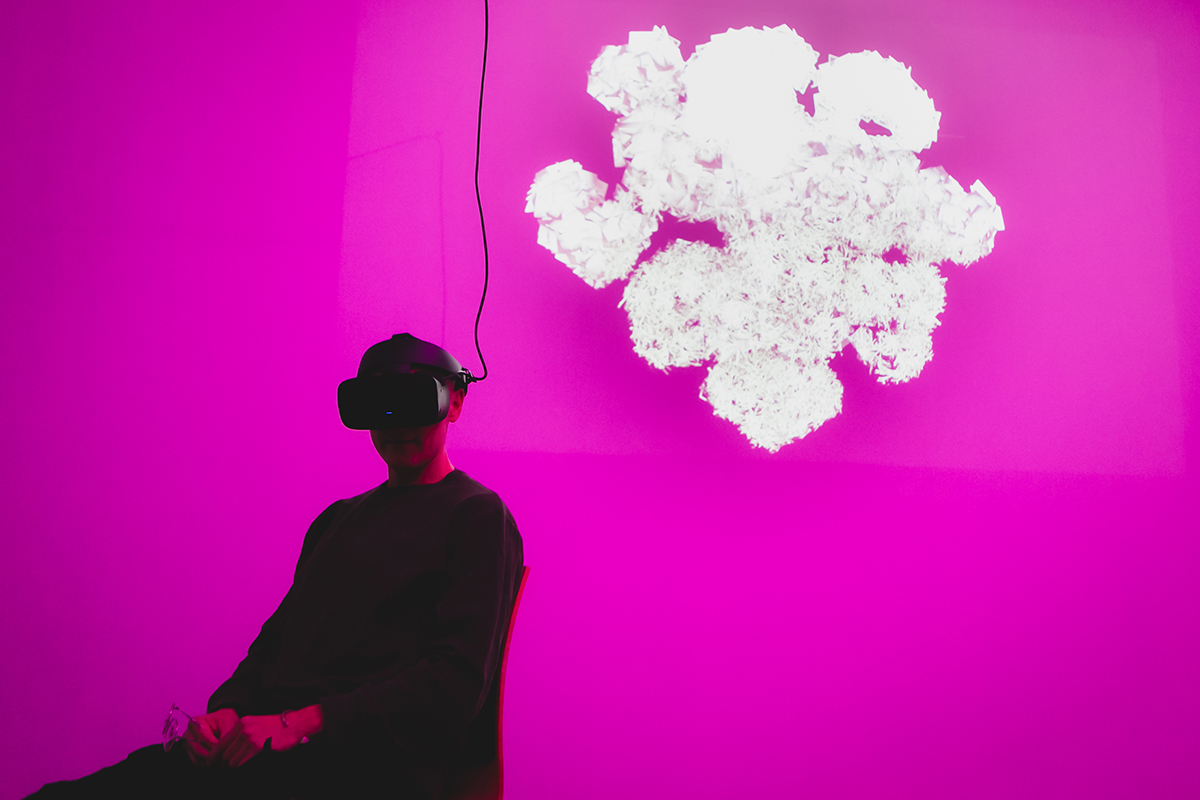 Daniel Hengst, Blooming Love
"The "Blooming Love" is a generative VR artwork that serves as a greenhouse for human/plant relationships: an artistic environment in which we encounter artificial plants in order to question our own relationship with them.
RIXC Festival Exhibitions