Spheroids Parish
Technology: HTML, JavaScript, PHP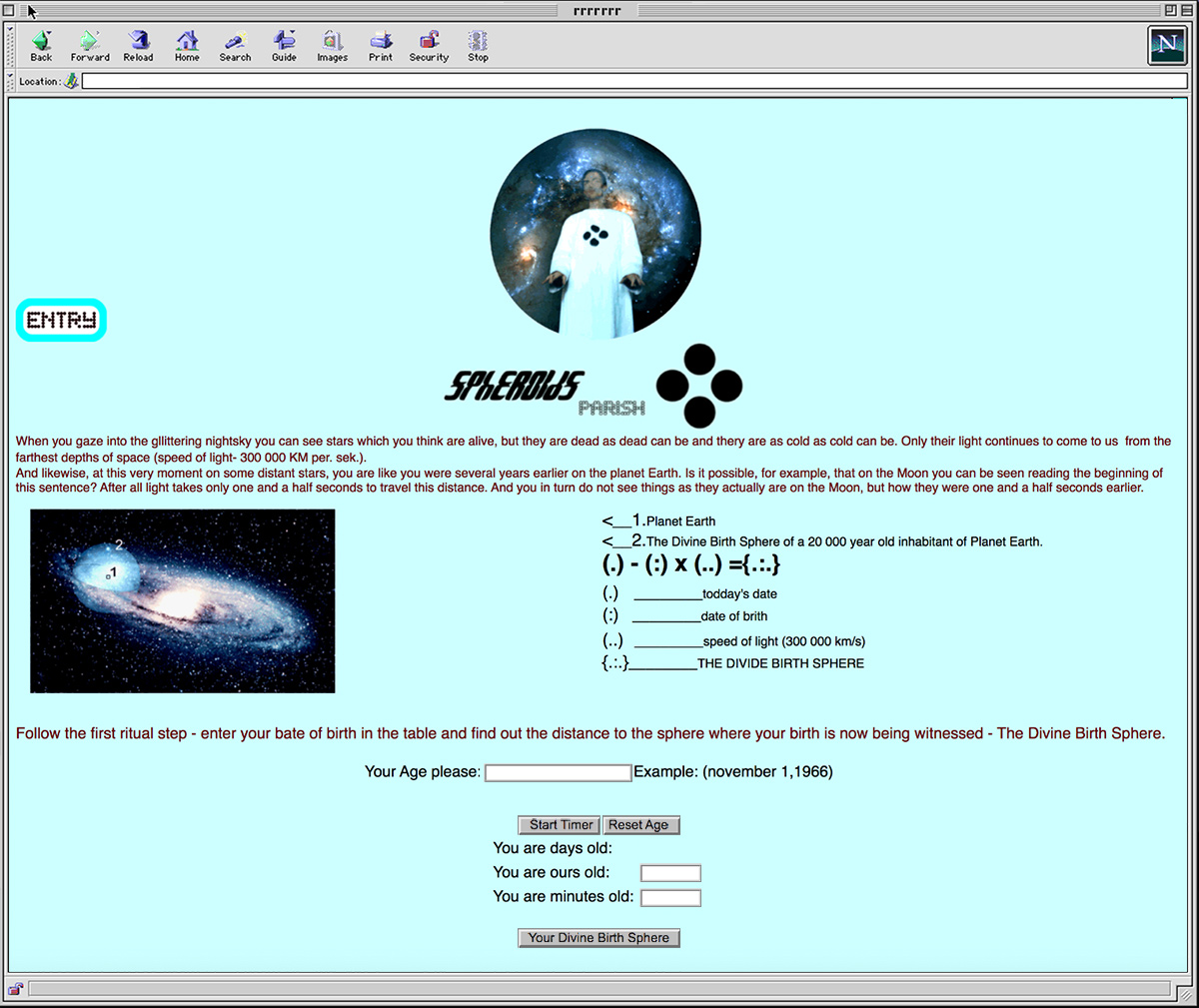 This is the home page of the Spheroid's Parish. It features an algorithm for calculating your individual divine sphere of birth. Website visitors are welcome to join the parish with a promise to reveal the hidden truths, of course, only after making a donation using online payment system.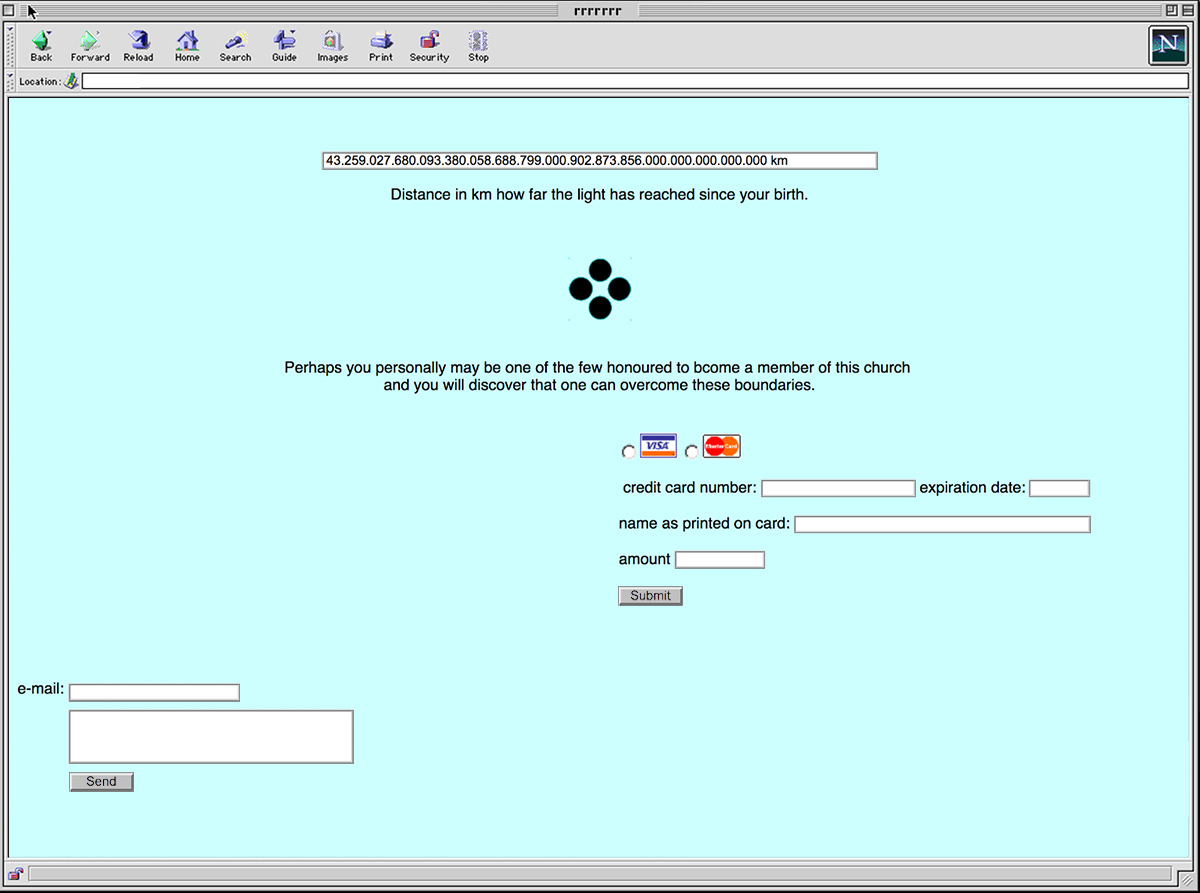 Gints Gabrans created this work at a time when he was actively engaged in E-LAB (Electronic Art Laboratory) activities. E-LAB was created by artists Rasa Šmite, Raitis Šmits and Jānis Garančs in Riga in 1996. It was both, a physical space and an artist collective. The first Internet based artworks in Latvia were created and hosted by E-LAB in the second half of 1990s.
The work Spheroids Parish is part of the RIXC Net Art collection. Currently in the restored version of the artwork the electronic payment system is disabled.