Xchange: Net Audio Network
Technology: HTML, mp3, realmedia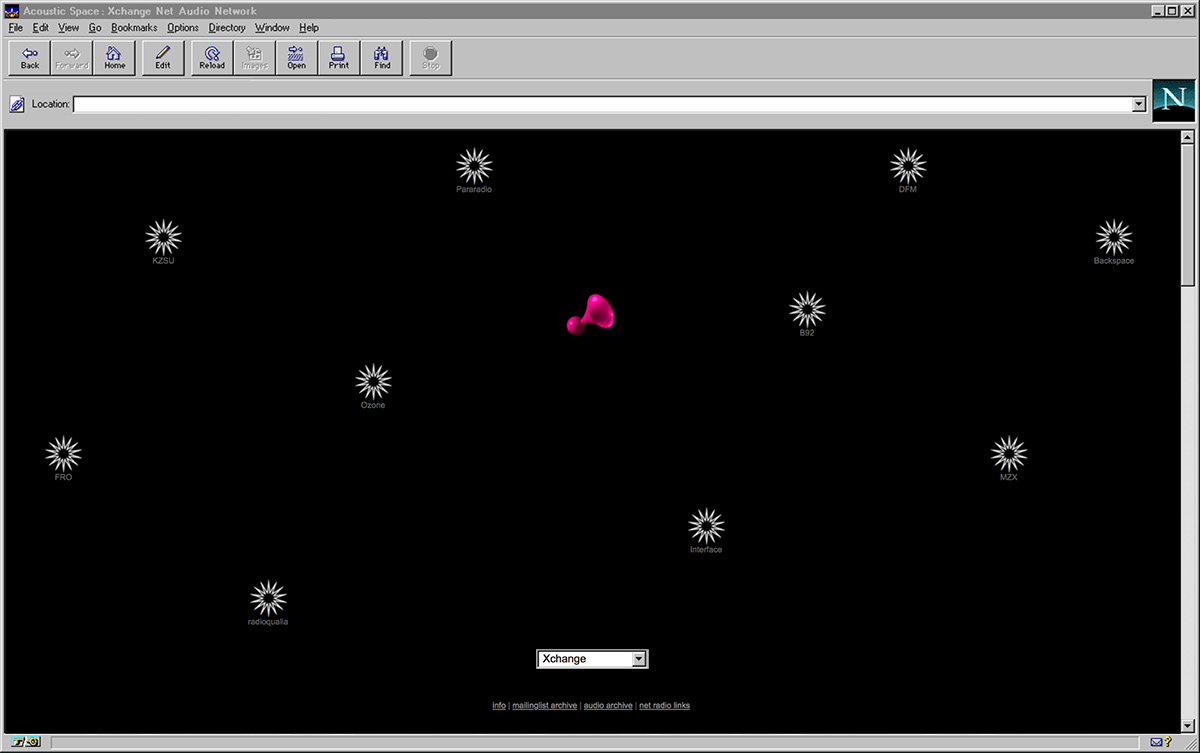 Xchange is a pioneering streaming audio and sound art project on the Internet. It was launched in 1997 by Riga based artists group E-LAB (Rasa Smite, Raitis Smits, Janis Garancs) in collaboration with various other emerging net.radio initiatives from all over the world. The intent was to create a network for alternative net audio content providers and a collaborative platform for creative explorations with real-time sound and live streaming possibilities on the Internet.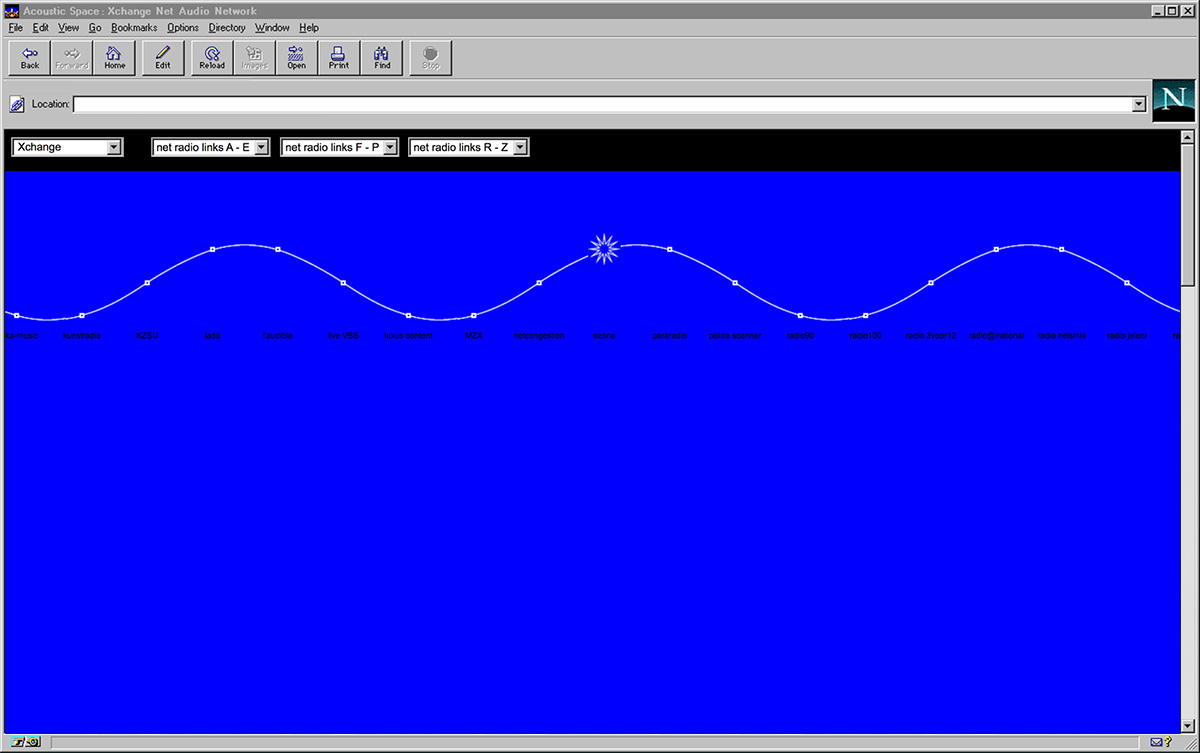 The Xchange community reached its' highest activity in 1998 and 1999 – when the most dynamic experiments with collaborative streaming possibilities took place during X-Open Channel sessions. Co-sessions were facilitated by E-LAB net.radio Ozone weekly webcast-programmes, during which live stream loops were created for connecting two and more participants from different locations of the network.
In 1998 Xchange project received PRIX Ars Electronica "Award of Distinction" in net.category.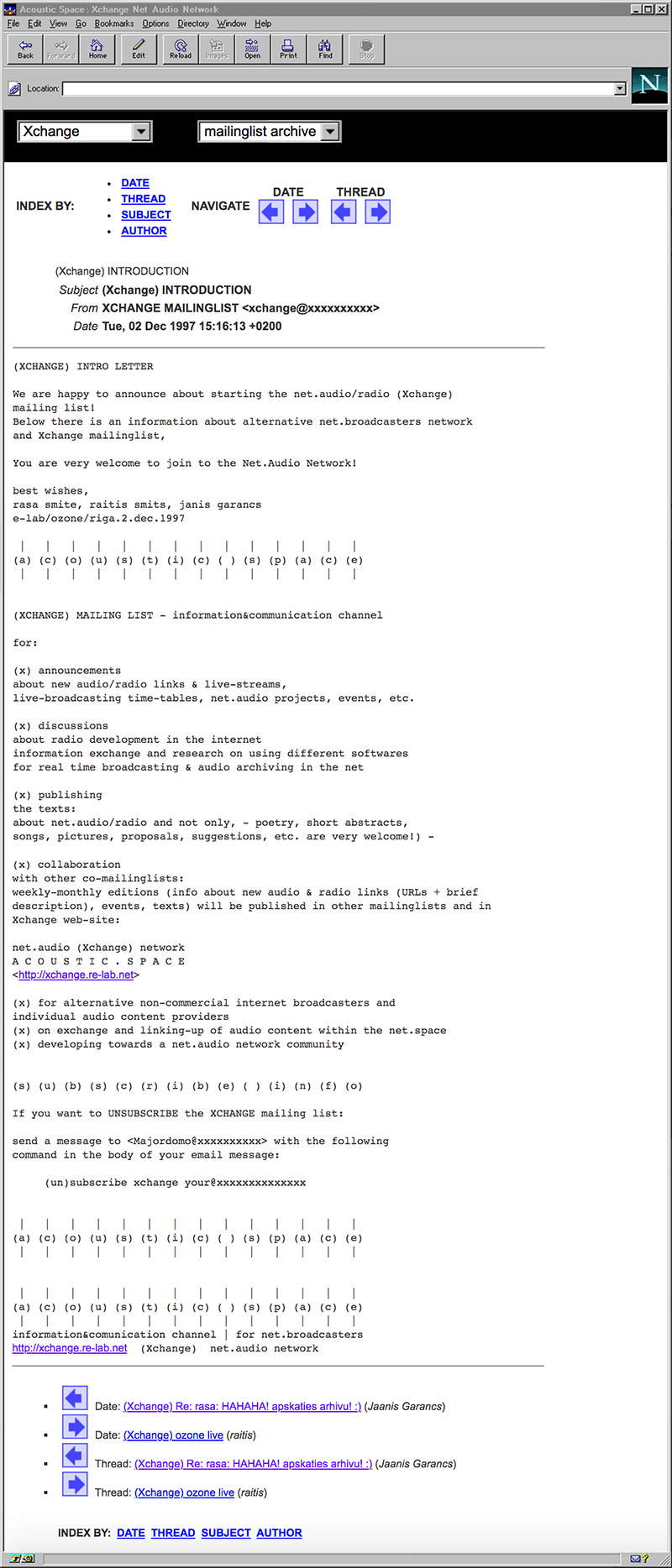 The Xchange project archive, which contains all Change mailing list posts, information about all participants and audio recordings from the most significant live sessions, is located in the collection of the Latvian Museum of Contemporary Art and the RIXC Internet art collection.