+371 2 8649002
360 video documentation
The idea of the exhibition is based on the artist's personal observations of the time we live in - reflections on the communication, technology and society. Martin has created "smart" artworks that you can call to have a conversation with. One of the works will answer in Latvian, the other in English. The caller may get the impression that he is talking to a smart machine, but the truth is different.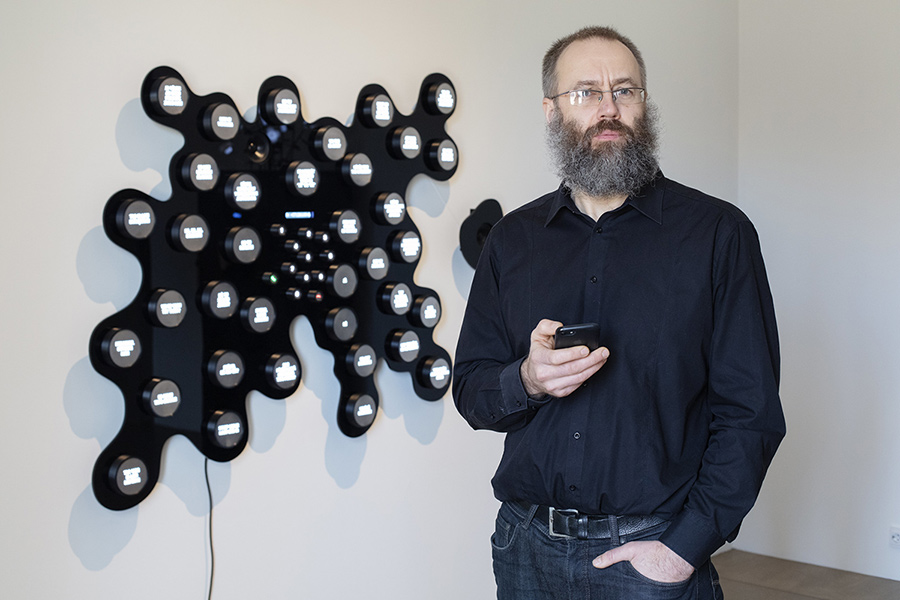 Each artwork is equipped with SIM cards and they are operated by phone calls – everyone can interact with artworks with their phones, creating an opportunity for mutual communication, creating a sort of a database. Proximately that such smart artworks will be located in the smart houses where next to the robotised companion will be an artwork one can call in.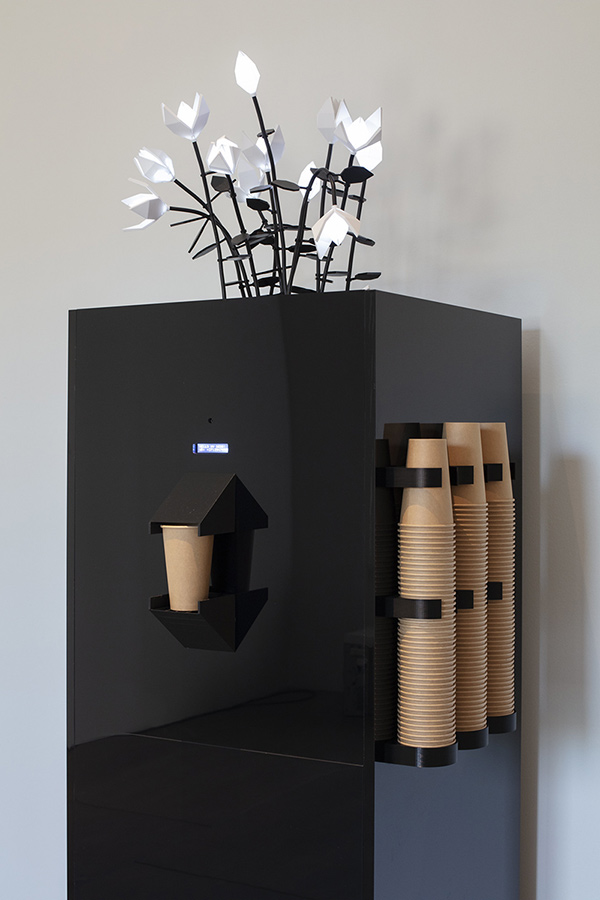 The artworks do not have any titles – they are anonymous and they are identified by phone numbers. The exhibition consists of three artworks – an artwork in Latvian "+371 2 8610046", an artwork in English "+371 2 5468729" and a beverage vending machine artwork (also in English) – "+371 2 6663413".